Attaining the balance between sustainable development and making profits is not easy. PROTREK's founder Whelan Leung has proven that it's possible to walk that tightrope.
A passionate outdoorsman, an avid volunteer and a participant of The Duke of Edinburgh's Award since childhood, Leung partnered with Social Ventures Hong Kong to establish an impact business founded on creating shared values, titled "City.With.Out.Door".

Doorless City
"City.With.Out.Door" has two literal meanings: a city with outdoors, and a city without doors. Artificial turfs, mini creeks and climbing walls lace PROTREK, blurring the lines between indoors with outdoors. "Since inauguration, PROTREK has always encouraged everyone to be in tune with nature and reflect on issues like ecological preservation and green living."
Leung appreciates Lee Garden's serenity albeit it's nestled in the city centre. This serenity marries well with his brand philosophy of embracing nature into our bustling lives. No wonder he chose to set up a shop here.

Promoting New Products & New Philosophies

"As businessmen, we are also taking on the responsibility of influencing our customers to do good," Leung said. With this philosophy, PROTEK's product catalogue has grown from disposable items such as heat patches and glow sticks to a portfolio whereby 90% of goods are recognised by third parties as environmentally, animal or labour friendly. Through free trade products, Leung hopes to instill lessons of conservation to his customers so to walk the tightrope of sustainable development and making profits.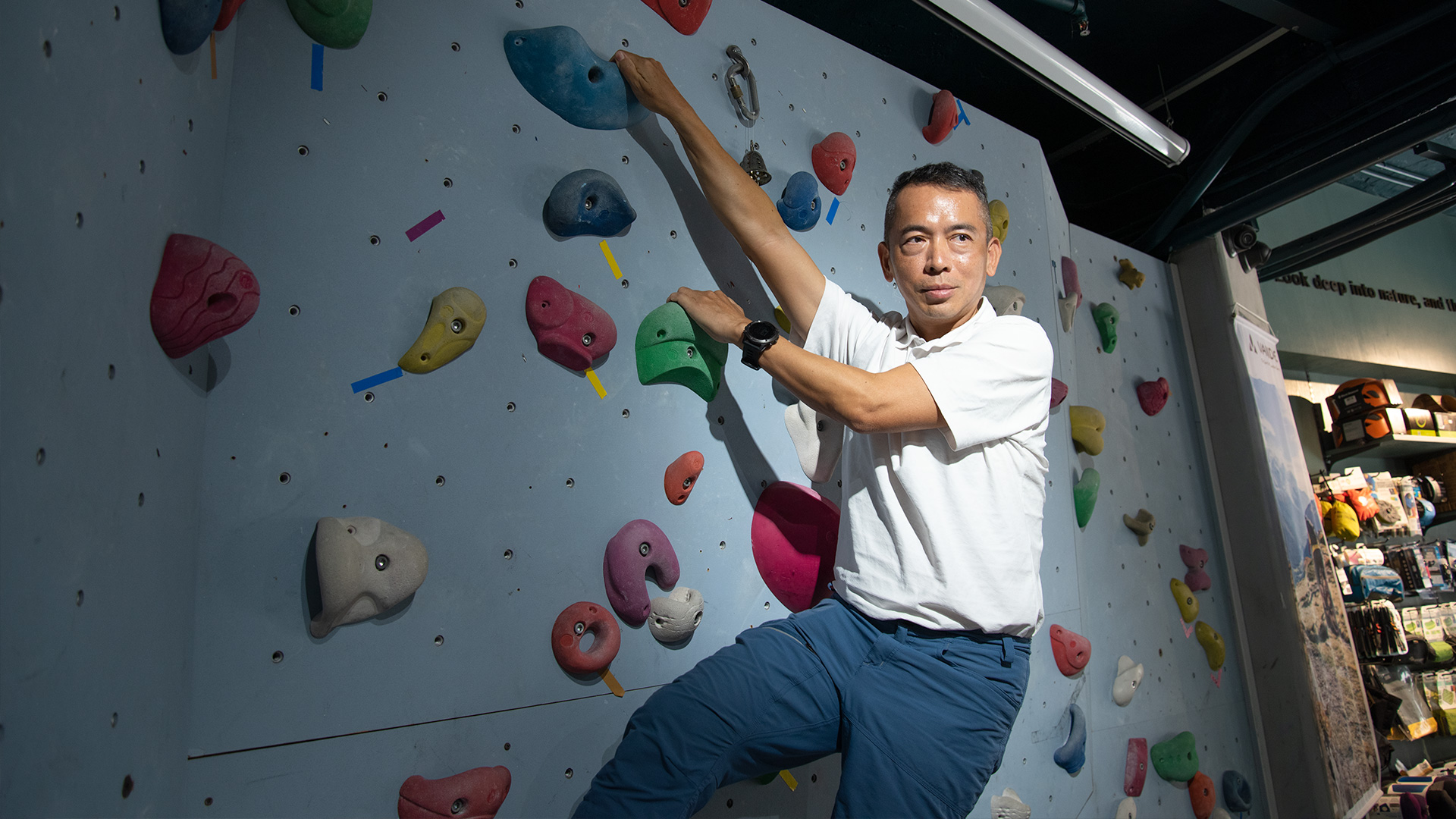 Impact Business, Impact Lives
A successful business relies on cooperative teamwork. So aside from environmentalism, Leung also prioritises staff's wellbeing by setting up monthly training workshops and flexible working hours. He also employed physically and mentally disabled personnel in hopes to mitigate social prejudice and better include them into society. In his spare time, Leung will regularly invite low-income families on hiking trips as well.
On his journey to success, Leung hopes to spread the gospel of impact businesses. "Success could only be achieved if everyone wins; not just me."
City.With.Out.Door: G/F, Lai Chi Building, No 44&48 Leighton Road, Causeway Bay, Hong Kong (Leighton Lane)