In this fast-paced city, we're brainwashed by the rat race. We feel lost and our sense of self diminished. Why not escape from the hustle and bustle through finding joy in creativity?
Weave Art into Daily Life, and Daily Life into Art
Art is mistaken to be a mere pastime, a hobby. But for the two instructors at Handmade Art Room, Ming and Mo, art is the essence of life. Handmade Art Room was founded nine years ago in Lee Gardens in to the hops of flourishing the local handicrafts market and giving Hong Kong couples and families not only another option on their day out together, but also the opportunity to create something they can call their own whilst spreading the gospel of handicrafts.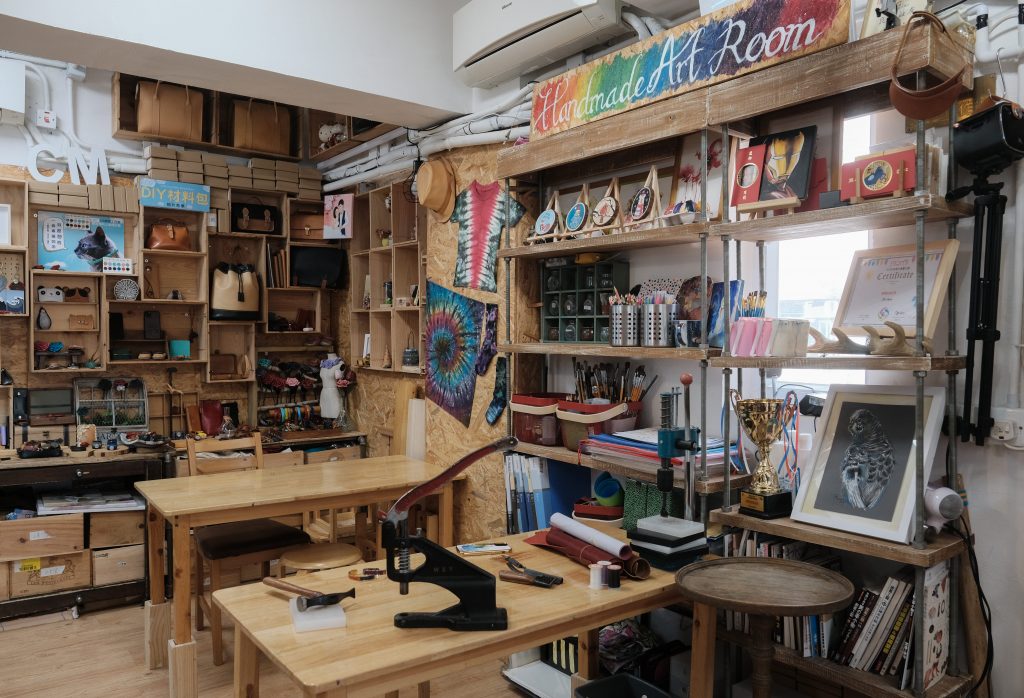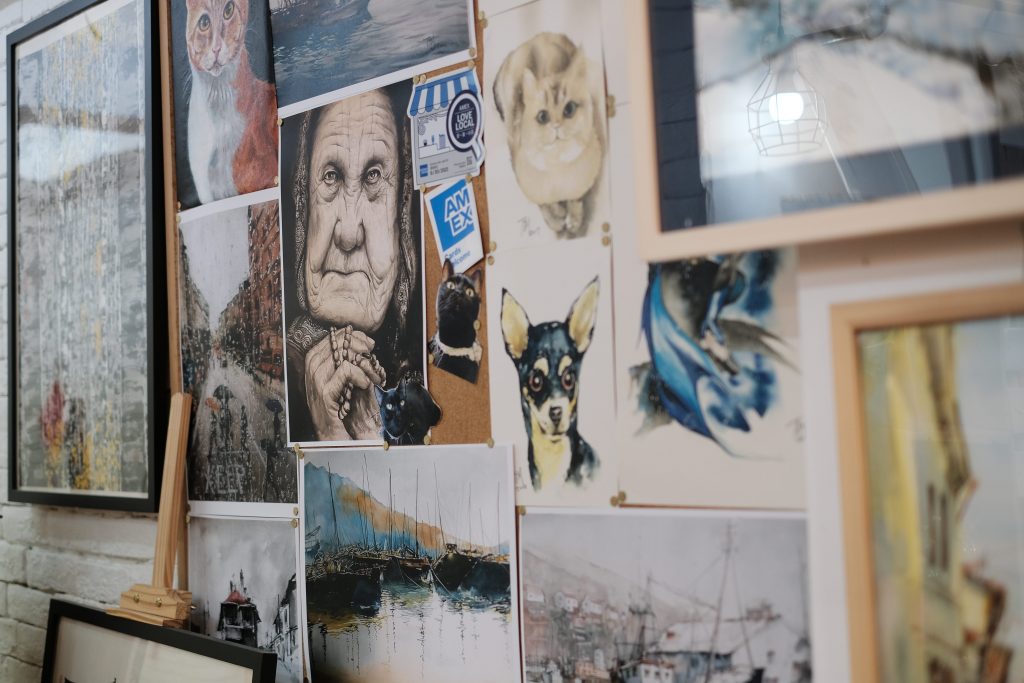 Inspiration for Both Students & Teachers
Handicrafts are a gateway to better understand ourselves, our talents and passions. Take a leap of faith and you'll find your true calling.
"Two brothers came to our leather-making class, and the older boy fell in love instantly. Though he was only 12 or 13 years old, he could already make a laptop case and shoes."
The workshop has witnessed impressive growth among both students and teachers; it's also a place where handicraftsmen can engage with one another. Prior to the establishment of Handmade Art Room, many handicraftsmen created in solitude and only connected with one another at crafts markets. The dawn of Handmade Art Room, however, meant they had a space for more collaborations and interaction. For instance, Ming and Mo focus on leather-making workshop, while other instructors bring crocheting, tie dying, lipstick-making as well as Chinese and English calligraphy classes.
"Handmade Art Room became a hub for handicraftsmen, whose work and ideals meld with one another to make more profound pieces. We've mixed bronzing in Chinese calligraphy, crocheting with leather-making, English calligraphy on lipstick caps and more!"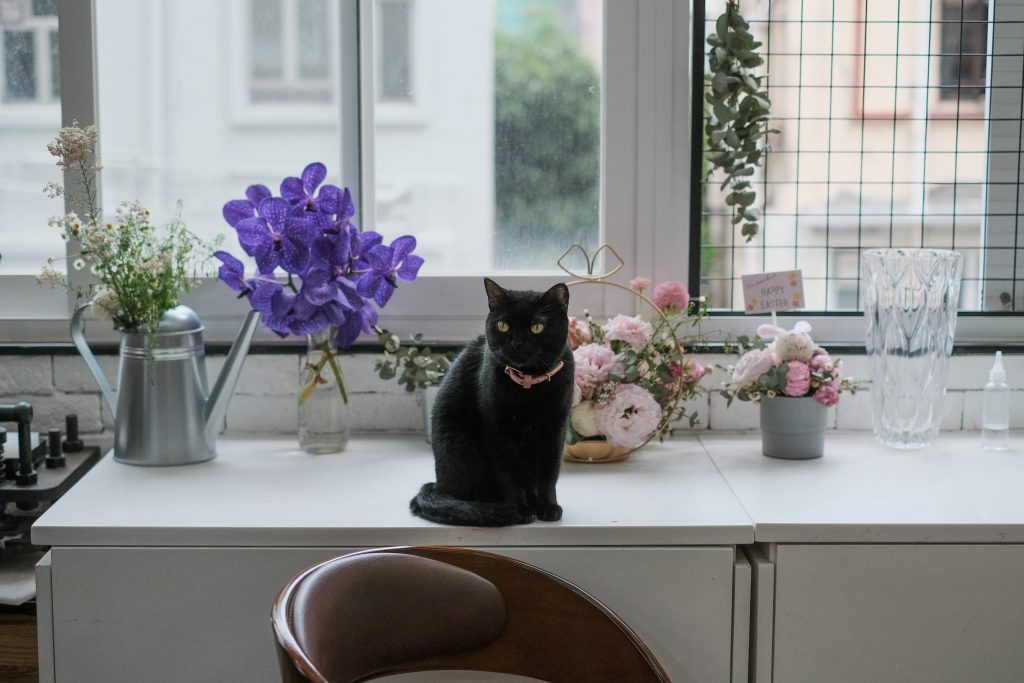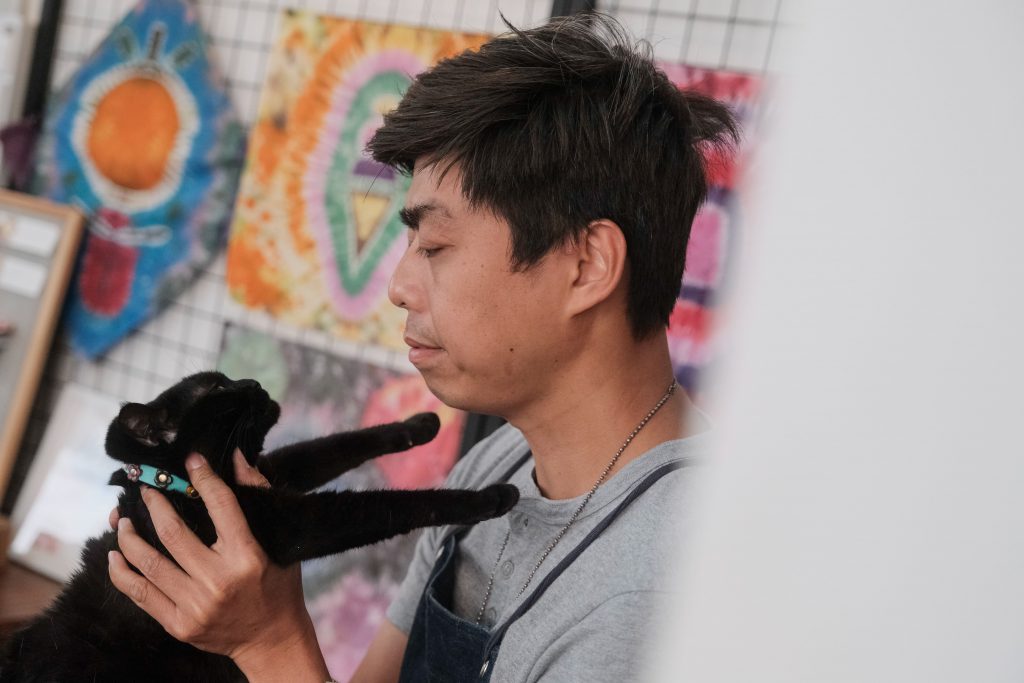 Mr. Feline
Every corner of Handmade Art Room brims with handicrafts paraphernalia, imaginative masterpieces like the fabric-mosaic deer head, and, who can forget, two "cat instructors" revered for their "supervision" and "socializing" skills: Lucky and Fortune.
"What's better than playing with cats while doing crafts?"
As Handmade Art Room's dedicated ambassadors, Lucky and Fortune work hard to touch the hearts of all the students who come by the workshop: whether it be supervising the class, or snuggling up to them during breaks. Sometimes they're even the muses of students' art pieces, tie dye scarves and leather collars.
Handicrafts are all about subjectivity and every piece is unique. Take a leap of faith and let your fingers and imagination guide you to a world yonder.
Handmade Art Room: Shop J, 4/F Po Ming Building, 2-6 Foo Ming Street, Causeway Bay